About
OpenWithTest is an open source Visual Studio extension which serves one simple task: To always open your test files and implementation files together.
Features
Fits in with a TDD workflow where you will often want test and implementation opened together
Allows configuration of test file extensions
Integrates inside of Visual Studio 2010
Download
Either download from the extension manager by searching OpenWithTest or go to the Visual Studio Gallery project page.
You can find the source code on github.
Screenshots
Logo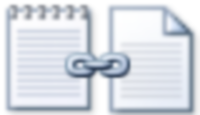 Toolbar Button
Options Menu