About
DiffPlex is a combination of a .NET Diffing Library with both a Silverlight and HTML diff viewer.
Features
Enables developers to make use of a diffing functionality inside of their applications and website
Allows users to diff text in real-time using silverlight.
Demonstrates building a ASP.NET MVC website that show text differences between files.
Download
The library and the source code for the DiffPlex project can be found at its Codeplex page located at http://diffplex.codeplex.com.
Screenshots
DiffPlex API

Silverlight Application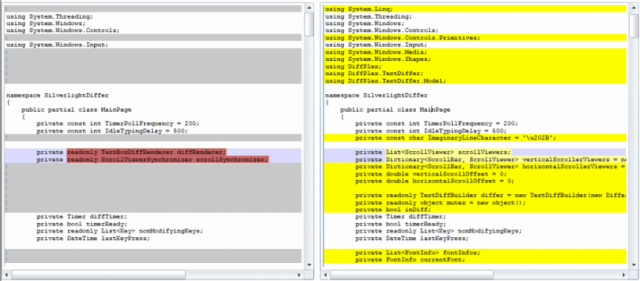 Website Viewer