About
FoodTube was my first experiment with Silverlight.  There is a game that I played in Skype called FuelPipe where you need to connect all the pipes from one side of a board to another inorder to let the gas flow through.  This game was very fun so I decided to recreate it in silverlight.  The idea for the game was to connect to try to connect a dog with her food bowl (hence the name FoodTube).  This was the original concept graphic for the game: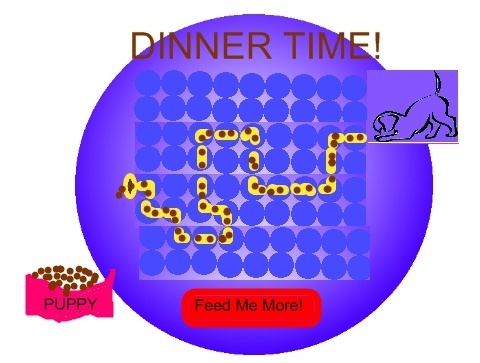 I never got it to look like this but if you keep this image in your head when you play the game it will make more sense.

Features
Randomly generated levels
Every level is guaranteed to have a solution
Just plain fun!

Download
FoodTube Game – Link to the website hosting the FoodTube game
Screenshot